Pizza Hut Slammed for Suggesting Drag Performer Book in Kids' Reading Club – Newsweek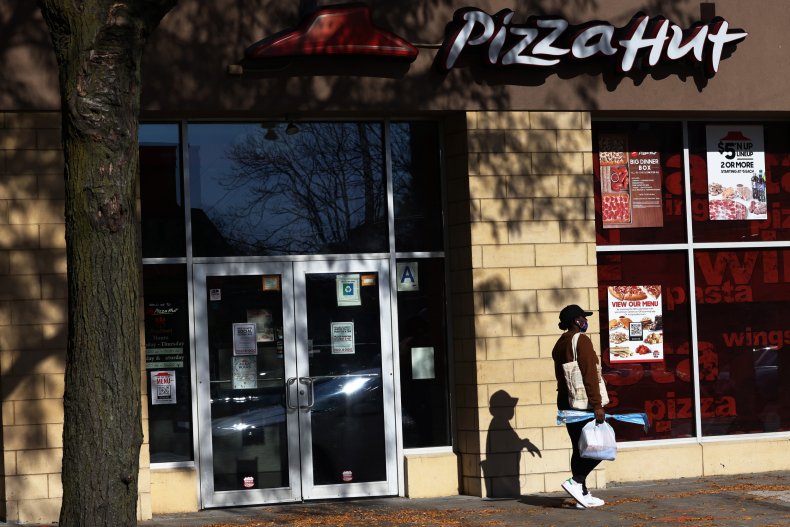 Social media users slammed Pizza Hut this week on Twitter over its book club's latest reading suggestion that includes a drag performer book for kids.
The restaurant's reading club Book It! Program, which targets grades PreK-6, has listed some books focusing on the LGBTQ community on its website in light of celebrating Pride Month, including Big Wig and Be Amazing: A History of Pride.
Since 1984, Book It! has encouraged children across the country to read more as "schools across the nation and millions of children" participating in the six-month program each year, according to the program's Facebook page.
However, some conservatives this week on Twitter accused Pizza Hut of being "woke" for listing Big Wig, which is a book about a child who dresses in drag to compete in a costume contest.
"Pizza Hut has gone full woke, now we must make them full broke," tweeted Brigitte Gabriel, the founder and chairman of the grassroots movement Act for America.
"Papa John's has and always will be better than Pizza Hut. Pizza Hut has gone woke, now they must go broke," wrote Nick Adams, the president of Foundation for Liberty and American Greatness.
Meanwhile, another Twitter user wrote: "Hi @pizzahut. Are you aware of how many pizza restaurants there are that don't try to turn kids into drag queens? Ask your marketing department if you don't know the answer."
Others online even stated that they would stop ordering food from the restaurant chain for promoting LGBTQ-related topics.
"Pizza Hut has decided to join in on the trans cult and recommend drag books to kids in Pre-K and up. I don't know who told these corporations it's ok to teach perverse sexuality to little children but we will end it. I will never order from @pizzahut again," wrote one Twitter user.
The reactions from some conservatives sparked criticism from others on social media, who think that more pressing issues are worth focusing on such as gun control.
"We've had like 30+ mass shootings the last 3 weeks and we got morons worried about Pizza Hut and rainbows," another Twitter user said.
Another person tweeted and asked: "so let me get this straight – the same people that are against cancel culture are now trying to….cancel Pizza Hut?"
LGBTQ rights have been recently targeted with legislation that passed across different parts of the country, including Florida where the Parental Rights in Education bill, dubbed in the media as the "Don't Say Gay" bill, was signed into law. Additionally, some states including South Dakota, Mississippi, and Texas have banned transgender females from participating in school sports.
Newsweek reached out to Pizza Hut and the Book It! Program for comment.