Books to Cure Your Gilded Age Withdrawal – Town & Country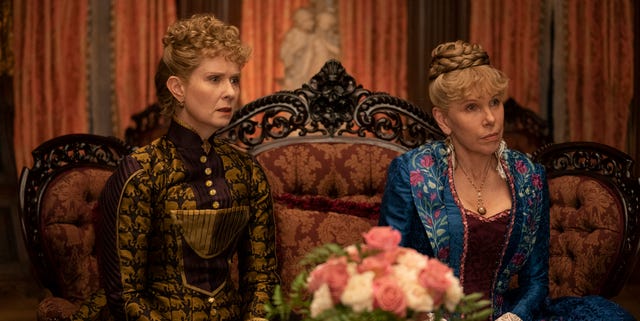 Here's another freshly unearthed true crime story to appease the content machine: Alexander Hamilton's great-grandson, New York State Assemblymember Robert Ray Hamilton, found himself at the center of just about every kind of juicy scandal one could expect in 1889: blackmail, illegitimate children, bigamy, and attempted murder. Then he was found dead in the Snake River during a hunting trip.
His short-lived marriage to Evangeline Mann after they met in a brothel was prompted by her insistence that she bore his daughter, Beatrice. By the time Evangeline was on trial for stabbing Beatrice's nurse, a whole host of tawdry behavior was exposed, including her still-extant first marriage and the fact that Beatrice wasn't Hamilton's daughter at all. And then famed journalist Nellie Bly entered the chat for an exclusive interview with Evangeline, ensuring more lurid front-page headlines. Hamilton eventually left the state for a hunting trip, where he died under mysterious circumstances that led to yet another trial. And we thought the Reynolds Pamphlet was scandalous!