35 Novels You Need to Read This Summer – Literary Hub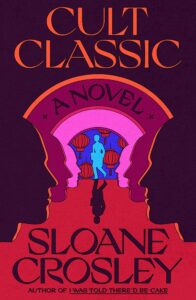 "Summer Reading" may be a fraught concept in the world of literary thinkpieces and book promotion, but here's something that's the opposite of fraught: kicking back with a good novel on a warm summer evening. So let's not overthink this, okay? Here are just a few of the books hitting shelves this season that the Literary Hub staff thinks deserve a place in your beach bag this season. Or in your backseat. Or in your air conditioned apartment. Let's just say… in your hand, but you know, summer.
Sloane Crosley, Cult Classic
MCD, June 7
In Crosley's second novel, Lola is out to dinner with some ex-coworkers when she randomly runs into an ex-boyfriend, an interaction that forces her to question her current relationship with "Boots" and their upcoming nuptials. The following night she runs into another former boyfriend. And then another! Her ex-coworkers are in on the scheme, part of a cult with a plan to manipulate Lola's romantic past to help her figure out her future.
It's a little zany, sure, but in Crosley's sharp and funny prose we get real insight into love and relationships, turning the who's-behind-it suspense into a meditation on what it means to be in love and hope for happy endings. It's also a great New York City novel. I'll read anything Sloane Crosley writes, of course, but Cult Classic is for everyone. –Emily Firetog, deputy editor
Leila Mottley, Nightcrawling
Knopf, June 7
At only 19, Mottley has written the next great Oakland novel. In this gritty debut, teenager Kiara and her little brother have been on their own since their single mother had a breakdown, the rent on their tiny apartment has just doubled, and Kiara is forced into sex work to make ends meet. At an age when she should be finding out who she is, Kiara is forced to be the breadwinner and matriarch of her family, while coming into contact with the corrupt police, and trying to survive in a country that offers no roadmap for how to do so.
Love for Oakland seeps through these pages: love for the idea of it, love for what it is supposed to be, and love that reckons with the complexity of what it is now, a city with a notoriously violent and broken police force, a city of high-speed gentrification, a city pushing out those who made it what it was. Holding both sides of this coin is its own piece of artistry, let alone everything else that occurs in this fiery novel.​​ –Julia Hass, contributing editor
Kali Fajardo-Anstine, Woman of Light
One World, June 7
Kali Fajardo-Anstine's debut, the short story collection Sabrina & Corina, was something of a sensation upon its release in 2019. A finalist for the National Book Award, the PEN/Robert W. Bingham Prize, and the Story Prize, and the winner of an American Book Award, it immediately established the Denver native as one of the foremost chroniclers of the Latinx and Indigenous experience in the American West. Her first novel—a multigenerational, magical realist historical epic—delivers on the promise of that stellar collection.
Chronicling five generations of an Indigenous Chicano family in the region we now know as Colorado and New Mexico, Woman of Light focuses on Luz "Little Light" Lopez, a tea leaf reader and part time laundress who must navigate 1930s Denver on her own after her lothario snake charmer brother is assaulted and run out of town by a white mob. As Luz's relationship with a firebrand lawyer complicates a budding romance with a sweet young musician, her visions of her ancestors' origins grow more intense. This is a lush, gorgeously realized work of historical fiction, a thrilling and intimate family saga, and a powerful indictment of white violence that deformed the American west. –Dan Sheehan, Book Marks editor in chief
J.M. Miro, Ordinary Monsters
Flatiron, June 7
X-Men meets A League of Extraordinary Gentlemen in J.M. Miro's imaginative, Victorian-set novel. A strange institute, led by the powerful and mysterious Dr. Berghast, is busy collecting orphans from across the globe, each with their own special powers. But someone else wants the talented children too, and he's got some Gaiman-level henchmen to help him. Come for the world-building, stay for the badass train fight! –Molly Odintz, CrimeReads Senior Editor
Rebecca Rukeyeser, The Seaplane on Final Approach
Doubleday, June 7
Though the idea of exploring the world… through books! is one that always makes me think of the ALA posters in my elementary school library, I can't deny that there's something enormously satisfying about reading a book that evokes a place—particularly one I've never been—with both tenderness and specificity. Such is the great pleasure of Rebecca Rukeyser's debut novel, which had me enraptured with both its rendering of the Kodiak wilderness and its exploration of sleaze. (Sleaze, you might assume, flourishes in heat, but you'd be wrong—the cold is sleazier.)
The novel follows Mira, a recent high-school drop-out on a quest to complete her unified theory of sleaze and win the affections of an Alaskan fisherman as she spends her summer at a remote Alaskan resort surrounded by flora, fauna, and lessons in sex, with all its tensions, ambiguities, ugliness, and of course, sleaze.
The Seaplane at Final Approach is, like all great coming-of-age stories, a perfect blend of deep, dark humor, sadness, and (of course), adolescent horniness. It's also a love letter to the specific wildness of a place—"God's own country," as the proprietor of the Lavender Island Wilderness Lodge tells it. Whether the place belongs to God or something sleazier, in Rukeyser's hands, its strange magic bewitched me. –Jessie Gaynor, senior editor
Jessi Jezewska Stevens, The Visitors
And Other Stories, June 7
Our systems have been collapsing for a while, all around us; it has become increasingly clear that that thing we call apocalypse—that we imagine through some bleak, near-future filter—has already begun. What you make of our slow-motion decline really just depends on where you look, and for Jessi Jezewksa Stevens, so much of our ongoing and imminent dystopia is plainly visible in the very recent past.
Set in a semi-fictional version of the aftermath of the 2008 housing collapse—as Zuccotti Park begins to the fill with radical possibility—The Visitors tells the story of C., a former art star whose (very) brief encounter with artistic acclaim (and the money that comes with it) has left her hollowed out and adrift, passing days at her money-losing art supply store, and most nights in conversation with a gnomic garden gnome who may or may not be entirely in her head (and who seems to be working on a systems novel his own?).
Along with the real-life Occupy Movement, which manifests in the margins of The Visitors as a reaction to the greed-induced mortgage crisis of 2008, a fictional "terror" group begins to take credit for various attacks on large-scale infrastructure, accelerant assaults on a grid already overwhelmed by the insatiability of late capitalism.
And this is where The Visitors distinguishes itself from a particular kind of arid systems novel: as its semi-fictional world frays at every edge, we stay close with C., a deeply written character who could be any of us: beset by the stresses of debt, anxious about decisions made and decisions to come, yet filled with all the rich longing, desire, and tenderness that renews our humanity, even at the worst of times. As C. admits to herself: "One can be relieved, at least, that one is not oneself a grid and therefore not a target." –Jonny Diamond, Lit Hub editor-in-chief
Werner Herzog, tr. Michael Hoffmann, The Twilight World
Penguin Press, June 14
There was no way in the world I'd miss reading the first novel written by the incredible director (and Mandalorian villain) Werner Herzog. The subject matter seems to be the exact thing that would inspire him: the "absurd yet epic" true story of Hiroo Onoda, a Japanese soldier who single-handedly defended a small island for twenty-nine years after WWII ended, unaware that the fighting had stopped. Herzog loves starry-eyed oddballs and eccentric mavericks, and he brings Onoda's unusual campaign to life with the kind of inquisitive, ruminative, mystical perspective only he can have. The Twilight World is a dream that is difficult to wake from and hard to leave behind. –Olivia Rutigliano, CrimeReads associate editor
Geraldine Brooks, Horse
Viking, June 14
Get ready to cry for a million years! I was a horseback rider for twelve years until a serious accident prevented me from pursuing it at the same level, but even if you're not like me and you didn't spend your entire childhood, adolescence, and adult years thinking about horses, you won't be able to contain yourself while reading this elegant story about three generations of people inspired by the story of America's greatest racehorse, who was raised by an enslaved groom in antebellum Kentucky and cared for by a Union army soldier before embarking on an even more important journey. This is a novel about love, anger, passion, and justice–unbridled and bursting. –Olivia Rutigliano, CrimeReads associate editor
Marcy Dermansky, Hurricane Girl
Knopf, June 14
The titular hurricane girl is on the run from her movie producer boyfriend when a hurricane destroys her home completely. Her NIMBYist neighbor won't leave her alone about the wreckage, she's got a head injury from a cameraman who was weirdly nice to his cats even though he broke a glass vase over her head, and she's really not sure what to do next, okay? But she'll figure it out, gloriously and completely, in this ode to escape and reinvention. –Molly Odintz, CrimeReads Senior Editor
Thuân, tr. Nguyễn An Lý, Chinatown
New Directions, June 21
Chinatown is not quite like anything else I have ever read; the best comparison I can come up with is Ducks, Newburyport—but this stream-of-consciousness novel clocks in at just 184 pages, and it's best consumed in one sitting, because that's how it's told. Sitting on a stalled train (under the threat of an abandoned package at the metro station) with her young son, our narrator tunnels into her past. In her memory, we are taken to communist Hanoi (where she grew up), Leningrad (where she went to school), and France (where the frame of this story takes place).
No matter where her mind wanders, though, it always comes back to Thuy, the father of her child who she hasn't seen in many years. Within their relationship and the way it's reflected in the eyes of others (especially her parents), the conflicts between China and Vietnam play out. But she's consumed by missing him. The layered stories here are incredibly effective. The way she's stalled on the train mirrors the way she's stalled in her life. Also, you're so willing to dive into her recollections, but you also occasionally jolt back to the present: is there a bomb on the metro, and when is it going to go off? This lingering threat is like a sleight of hand: you're not expecting it when her memories and her desire deliver the real blow. –Katie Yee, associate editor
Samantha Allen, Patricia Wants to Cuddle
Zando, June 28
I had high hopes for this one—The Bachelor meets a creature feature? yes, please—and Samantha Allen delivered: I devoured it in one sitting (a decision I regretted the next day when I wanted to keep reading, but I'll definitely be revisiting it, preferably while in the Pacific Northwest). The highlights: the final four women on the latest season of The Catch, an uber-popular reality show coasting by with the help of a jaded crew, are shuttled to the remote and mysterious Otters Island to compete for their incredibly lackluster prize, Jeremy. But what should have been a luxurious night of glamping turns into a bloody nightmare… and then something else altogether. Part satire, part gleeful horror, part lesbian love story, I had as much fun reading this as Allen clearly did while writing it. A delightful, surprising summer romp that I dearly hope gets the silver screen treatment. –Eliza Smith, special projects editor
Lidia Yuknavitch, Thrust
Riverhead, June 28
Thrust is Yuknavitch's first novel since The Book of Joan (a bold dystopian reimagining of Joan of Arc!) took the world by storm in 2017, and fans will be glad to know that her world-building powers are in full force here. In this realm, there are carriers, people touched with the ability to travel through time using objects of importance. Although this story is laced with elements of magic, it also echoes our recognizable reality, namely with its stark police presence and its depiction of a raging planet. How can we escape? How can we save ourselves?
In a fictional city, a carrier girl named Laisve stumbles upon an object that awakens the lives of a memorable cast of characters: from an artist to an accused murderer. This is where we see Yuknavitch's talents as a short storyteller ignite. (Seriously, go read her most recent book, Verge, or at least this one story from that collection.) As we loop through these seamlessly interconnected tales, we are reminded again and again of how potent the voices of our past can be in helping guide us into the future. –Katie Yee, associate editor
Elisa Albert, Human Blues
Avid Reader Press, July 5
Feminism has failed us. What women were promised has not come to pass: there seems no real, tangible route to "having it all." I haven't seen enough written about what happens when you want both a family and a life of your own, but Human Blues is a good start. The story centers on Aviva Rosner, a singer-songwriter who craves a baby in addition to her lauded musical career, and who pours her angst and longing into her fourth album. Told in chapters of Rosner's menstrual cycles, the novel does a thrilling job of writing through womanhood, the complexities of femininity, and what it means to get what you want, or what you thought you wanted. –Julia Hass, contributing editor
Chinelo Okparanta, Harry Sylvester Bird
Mariner Books, July 12
Okparanta's satirical novel follows a decade in the life of Harry Sylvester Bird, a young white man who is convinced he's Black. Harry's parents are racist, bordering on cartoonishly evil, and the world is an alternative-current reality, including COVID protocols like vaccination checkpoints. After graduating high school, Harry, now G-Dawg, fully embraces his Black identity and leaves his small, backwards town, moving to New York. He problematically attends college on a white-supremacist scholarship and then falls in love with Maryam, a student from Nigeria. Okparanta weaves a narrative that's uncomfortable for its truths—the limits of allyship, the way in which white supremacy is ingrained in every gesture. It's an ambitious book that shines a light on all the worst parts of our current cultural moment, a sort of masochistic romp around racism. –Emily Firetog, deputy editor
Leyna Krow, Fire Season
Viking, July 12
Fire Season is a smoldering visitation of the American West, a novel about three opportunistic figures who converge following the great fire of 1889 in Spokane Falls: a conman, a bank manager, and a woman who can see the figure. Sparks fly as they collide with one another, and it's not long before their simmering tensions, attractions, and conflicts lead to a conflagration most might not see coming, and from the ashes of which most will never rise up again. –Olivia Rutigliano, CrimeReads associate editor
Alex Temblador, Half Outlaw
Blackstone Publishing, July 12
If you were a fan of Sons of Anarchy but really wished there had been a biracial female narrator putting her own spin on toxic masculinity and bigotry, then Half Outlaw is the book for you. And me. I really enjoyed this book. Alex Temblador's orphaned protagonist was raised by her outlaw biker uncle and his crew, but takes after her Mexican father and never felt fully accepted by the casually racist motorcycle club (the author wrote Half Outlaw partly to explore her own biracial identity). After her uncle dies, she's called back to the club for one final Grieving Ride, and must reexamine her complicated relationships with the men who raised her, imperfectly but with love. –Molly Odintz, CrimeReads senior editor
Teddy Wayne, The Great Man Theory
Bloomsbury, July 12
Reading Teddy Wayne's latest novel—about a 40-something father, adjunct, and writer of cultural commentary no one much wants to read—is, at times, painful. As a character, Paul evokes pity, irritation, and, at times, grudging identification. For all the discomfort, though, I loved The Great Man Theory, both because of Wayne's knack for dark humor and because its plot clicks so satisfyingly into place. As Paul—a self proclaimed Luddite with a newly-acquired habit of writing lengthy internet comments on a liberal news site and obsessively checking their likes (while teetering on the edge of the Intellectual Dark Web)—falls deeper into the despair of political impotence and the punishing gig economy, he devises a plan to cement his legacy, make his daughter proud, and save America (maybe). –Jessie Gaynor, senior editor
Zain Khalid, Brother Alive
Grove Press, July 12
How does one even begin to describe the intricate web Zain Khalid has woven in his wondrous debut? This story takes us from New York City to Saudi Arabia and touches on themes of family, queer desire, capitalism, identity, and the unimaginable things we might do for survival. On the surface level, Brother Alive is a family epic about three adopted brothers living above a mosque in Staten Island: Dayo, Iseul, and Youssef (our guide for much of this journey). Their guardian, Imam Salim, pushes them to excel, but the secrets of his past force him to keep them at a distance.
There is one other very important figure worth mentioning: the eponymous Brother, sort of an imaginary friend that accompanies our narrator throughout his life. (Of Brother, he says, "When we acquire language, we are each other's first word.") He takes the shape of various creatures, and he feeds off memories and literature. (At some point, Italo Calvino's If on a winter's night a traveler is referred to as "a book of beginnings, the way a child's life might feel." A love of language is a gift throughout this novel; Zain Khalid crafts each line with care and a masterful sense of command.) Even in the first section of the novel, in the glow of the main characters' younger days, Brother's presence casts a shadow over everything. What exactly is Brother, you might be wondering. You'll have to read to find out; the truth is more wild than you could possibly imagine. But what I will say is that, unbeknownst to Youssef at the time, Brother ties him to Imam Salim's sordid past and the story of what happened to his birth parents.
Although this novel spans generations and continents, what is perhaps most striking is the intense intimacy that is present, too. The bond between the three boys is rendered so realistically here; their teasing, their warmth, and their obligation to one another leap off the page. The majority of the novel is also framed as a story being told to Youssef's niece (and the second section, a break in the narrative, is a letter to the boys from Imam Salim). There is an incredible generosity and tenderness in the telling. –Katie Yee, associate editor
Elizabeth Hand, Hokuloa Road
Mulholland, July 19
If Lost had been written by Jane and Paul Bowles, with some input from Stephen King, then it might read something like Hokolua Road. I guess I just could have called it a tropical version of The Shining, given the set-up: an out-of-work builder from Maine accepts a job as a live-in caretaker for a remote Hawaiian estate owned by reclusive and eccentric tech billionaire. He's out of his element, far from help, and mysterious things just keep happening… But is it all in his admittedly messed-up head, or is the land itself rejecting him? –Molly Odintz, CrimeReads Senior Editor
Silvia Moreno-Garcia, The Daughter of Doctor Moreau
Del Rey, July 19
If there are two things I love in this world, it's contemporary reimaginings of Victorian era horror and sci-fi, and joyful genre mashups in literature. Thank the Lord, then, for Silvia Moreno-Garcia, the author of the 1970s Mexico City noir Velvet Was the Night and the postcolonial gothic romance Mexican Gothic, who brings her chameleonic powers to bear on H.G. Wells' 1896 "exercise in youthful blasphemy."
A thrilling fable of imperialism and exploitation, The Daughter of Doctor Moreau is the story of Carlota Moreau, a young 19th-century woman living on a ranch in northern Yucatán with her beloved mad scientist father and his "hybrids"—part human, part animal, bred to eventually work the haciendas of Dr. Moreau's wealthy, and increasingly impatient, patron, Hernando Lizalde. Father, daughter, alcoholic caretaker Montgomery, and hybrids live together in (relative) harmony until the arrival of the patron's spoiled son, Eduardo, who falls in love with Carlota.
As she explores her attraction to Eduardo and strains against the gilded cage her father has built for her, Carlota also begins to question the morality of the not-so-good doctor's experiments. This sublime hybrid of historical, speculative, and gothic fiction might be Moreno-Garcia's best yet. –Dan Sheehan, Book Marks editor in chief
Liska Jacobs, The Pink Hotel
MCD, July 19
This is the perfect book to recommend to all your friends in hospitality!!! And also just the perfect book. I tore through this one like a California wildfire—an appropriate comparison, given the novel's setting in a high-end hotel beset by fires all around. As the hotel descends into a Roman-style bacchanalia, protestors fill the streets, smoke fills the skies, and those who live and work in the hotel must make their choice between grotesque hedonism and leaving in disgust. –Molly Odintz, CrimeReads Senior Editor
Barbara Bourland, The Force of Such Beauty
Dutton, July 19
I'd describe this one as My Year of Rest and Relaxation if it was written from the perspective of Grace Kelly or Lady Di. A former Olympic athlete, body broken from overtraining, meets the handsome heir to a small kingdom and becomes his blushing bride. Soon, her nuptial bliss turns to waking nightmare, as her husband and her mother-in-law conspire to control every dollar in the kingdom and every moment of the new princess's life. –Molly Odintz, CrimeReads Senior Editor
Jon Raymond, Denial
Simon and Schuster, July 26
Imagine a world where a global protest movement brought all the oil executives and lobbyists to a Nuremberg-like trail, convicting them and ridding the world of our fossil fuel dependency. Though the results of devastating climate change still exist (cyclones, megafires, Venice under water) the criminals are behind bars. Or, in Jon Raymond's cinematic-thriller, most of them are.
One of them, Robert Cave, is hiding out in Mexico, and journalist Jack Henry is going to find him. But an unexpected friendship makes Jack question individual morality and punishment, and the nature of justice itself. There are a wealth of recent novels imagining the climate disaster that will befall us and the destruction of social contracts. But Raymond's version of climate change—the victory of the guilty facing repercussions and the possible healing of the planet—reinforces the fact that the most important crisis facing humanity is human nature itself. –Emily Firetog, deputy editor
Dwyer Murphy, An Honest Living
Viking, July 26
I don't like reading books on the computer, or any sort of screen really, but I made my first exception so that I might read An Honest Living as soon as possible. Not only is it written by the great Dwyer Murphy, in whose esteemed company I have been gratified to work for several years (there's your disclaimer), but it is also about all my favorite things: rare booksellers, old books, private investigators, post-millennium Brooklyn, the cafe in Sotheby's auction house (which used to be on the top floor but now is in the basement), the New York Antiquarian book fair, brazen impostors, Roberto Bolaño… the list goes on. Anyway, I had a feeling I would enjoy it.
But, even after delightedly reading Dwyer's slick, mile-a-minute prose on our site for three years, I wasn't prepared for just how fun his debut novel would be. This is a novel—a smooth, timeless, thoughtful, wistful novel—that has to be read to be believed. It is a controlled, collected mystery, with narration that falls in step with the classic noir PI voice without turning it into a joke or sounding cliche. The best part about it is that it is a love letter to New York City—to the small New York, the nooks and crannies of it, the secret, out-of-the way landmarks and the vibrant hole-in-the-wall spots hiding in plain sight. And it is about the characters who live there—we meet so many charming, whimsical-yet-real-seeming characters that I felt at times like I was rereading The Pickwick Papers. It is a novel about exploring New York while investigating within it, getting to know it—but also holding on to it.
Our protagonist notes that countless small shops have come and gone but lovingly lingers in those that have remained somehow, and tries (as Dwyer does with the whole endeavor) to keep them alive. The central mystery is great, but its overall sensibilities are so tremendous that I would have enjoyed it just as much if it were a meandering travelog where nothing even remotely mysterious happened. –Olivia Rutigliano, CrimeReads associate editor
Amina Akhtar, Kismet
Thomas & Mercer, August 2
I'm a huge fan of Amina Akhtar's cult classic debut, #FashionVictim, based on Akhtar's experience working in the fashion magazine world. Her second novel skewers the wellness industry of Sedona (Amina Akhtar is now based in Arizona) and also includes a light supernatural touch that's perfectly integrated into the thriller arc as a whole. In Kismet, a young desi woman follows her #livelaughlove mentor from New York to Sedona, befriends a bunch of ravens, and also solves some murders. Someone is killing extremely annoying people in this book, and readers may find themselves actively encouraging the killer. –Molly Odintz, CrimeReads Senior Editor
Emma Seckel, The Wild Hunt
Tin House, August 2
I never knew crows could be so creepy, but Emma Seckel schooled me in her richly imagined debut novel. Every year on the first of October, the crows arrive in threes—so many of them that the islanders off the coast of Scotland board up their homes for 30 days, instruct their children not to run under any circumstances (it attracts the birds), and celebrate the crows' clockwork departure on the first of November.
But according to Celtic legend, these aren't just any crows—they're slaugh, ancient creatures known to ferry the souls of the dead. And in the solemn days after World War II, the slaugh are more numerous and aggressive than ever. When a young islander goes missing, Leigh Welles—harboring no small amount of guilt over feeling useless during the war, and no small amount of grief after her father's recent death—teams up with the widowed RAF pilot Iain MacTavish—also guilt-ridden and reeling from the war—to investigate. A moving historical novel haunted by folklore and reality alike, best enjoyed during the slow slide from summer into fall. –Eliza Smith, special projects editor
Alejandro Zambra, tr. Megan McDowell, Bonsai
Penguin Books, August 2
Bonsai has been praised the world over by now. The debut novel of the brilliant Alejandro Zambra, it was originally published in 2006 and drew well-deserved attention; now reissued by Penguin Books in a new translation by Megan McDowell, this is the perfect time to discover (or re-discover) it. Not a single word is wasted in this powerful, elegantly told story, which traces through a few episodes in the lives of Julio and Emilia, two young people who fall for one another at university—bonding over their love of literature and discussion—then retreat from one another's lives.
This is the story of a love affair, but more to the point, it's the story of all the moments that happen around, and after, an affair's conclusion: the wondering, the distance, the passage of time that feels normal and not-normal all at once. A brief, striking story about all the imperceptible ways that lovers change one another (and the ways that they don't), this book is unforgettable. –Corinne Segal, senior editor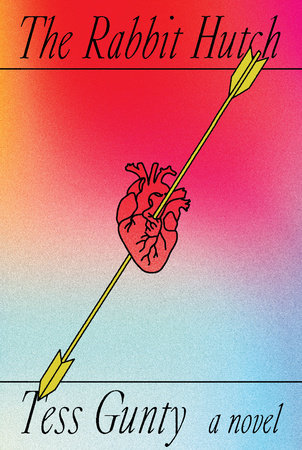 Tess Gunty, The Rabbit Hutch
Knopf, August 2
In Vacca Vale, Indiana—a poisoned corner of the Midwest, where the chemical remnants of an abandoned auto industry have leached into the water of a town and the bodies of its residents—the inhabitants of an apartment complex nicknamed the Rabbit Hutch try to get by. At the story's center is Blandine, an unusually intelligent young woman who's fascinated by the writings of mystics, but who dropped out of high school; she lives with three boys who, along with Blandine, have aged out of the foster care system. (As you might expect, the boys are all obsessed with her.)
The four of them are surrounded by a varied cast of characters, from a new mother to a content moderator at a memorial website for the deceased and others; their private heartaches, longings, and fumblings toward connection drive the story forward. Gunty writes with such compassion for her characters as they build their lives and assert their agency in a country that utterly disregards them, and in particular Blandine's bright, fierce curiosity for the world kept me moving through the story; she's a warrior, an intellectual force, a young woman who refuses to be disempowered. This is a skillfully told, beautiful, human story. –Corinne Segal, senior editor
Emi Yagi, Diary of a Void
Viking, August 9
As Walker Caplan wrote in our Most Anticipated Books of 2022 roundup, Emi Yagi's Diary of a Void has "one of the most fun premises I've heard of all year"—and fortunately, the premise pays off. Tired of making coffee and cleaning up after her male coworkers, single, 34-year-old Ms. Shibata makes a spontaneous announcement that she's pregnant (whomst among us). Suddenly, her team stops expecting the most menial tasks to fall to her, she gets to leave work early (which is to say, at the decent hour of 5 pm), and she even makes a new circle of friends at a pregnancy aerobics class.
The latter is where this story really shone for me—Yagi captures Shibata's loneliness and the community she's granted upon "falling into step" with her married peers in such a keen way that, reading along, you're on pins and needles to discover what will happen as this fake pregnancy runs its course. (You won't get any spoilers out of me!) –Eliza Smith, special projects editor
Julian Barnes, Elizabeth Finch
Knopf, August 16
Barnes' reputation precedes him as an immersive and gentle storyteller, someone transfixed with humanness, the mystery at the center of personhood, and most importantly, the fallibility of memory and story. In typical Barnesian fashion, Elizabeth Finch's narrator, Neil, can trace the origin of his person, the turning point of his life, back to one season of his young adulthood. In this case, it is a class he took with the larger-than-life Elizabeth Finch, or EF, as we come to know her. She is a stoic, awe-inspiring professor who leaves her imprint on the minds of all those that come into her sphere—with nods to The Prime of Miss Jean Brodie, Barnes new novel revolves around this woman, what we know of her, what we will never know.
Perhaps one of Barnes' most personal novels, he pulls almost direct quotes from his 2016 obituary of his real-life friend and novelist, Anita Brookner as he describes EF, a stand-in for Brookner, whom Barnes admired, respected, and never really understood. Elizabeth Finch is an interrogation of what it means to make a study of someone else, love someone, to be changed by someone, and to realize we maybe never have known them at all. –Julia Hass, contributing editor
Lauren Acampora, The Hundred Waters
Grove, August 23
Lauren Acampora's The Paper Wasp, was one of my favorites of 2019. It was one of the most surprising and suspenseful novels I can remember reading. It's strange in a way that feels elemental and necessary, as well as sad and scary and thrilling. I'm delighted to report that her latest novel, The Hundred Waters, manages to be both wholly different from The Paper Wasp, and every bit as exciting.
The Hundred Waters follows Louisa, a former model and artist, now living in a wealthy, staid Connecticut town while raising her 12-year-old daughter Sylvie and running the town's sleepy art center. She and her daughter both become enchanted by the teenage son of a new couple in town, an artist and climate activist who seems both alluring and sinister. Questions of the pursuit of art, stagnation, youth and aging, and how to exist on a planet that is, increasingly, made up solely of emergencies, are grounded in the richness (no pun intended) of Sylvie and Louisa's characters. And, as in The Paper Wasp, Acampora's descriptions of the strangeness of artworks are not to be missed. –Jessie Gaynor, senior editor
Rasheed Newson, My Government Means to Kill Me
Flatiron, Aug 23
You don't want to miss My Government Means to Kill Me, the debut novel from Rasheed Newson, producer and writer of such acclaimed series as Bel-Air, The Chi, and Narcos. His novel is a powerful story about Trey, a young, gay, Black man in 1980s New York City as he comes of age personally and politically. Newson's writing is crisp and clear, witty and engrossing—the kind of prose that pulls you in so quickly you'll miss your subway stop (and I did). Do you like footnotes? If so, then this is the book for you: extremely thoughtful and clever on narrative, thematic, and formal levels, unfolding meaning in every possible place, My Government Means to Kill Me is a tour-de-force. –Olivia Rutigliano, CrimeReads associate editor
Ella King, Bad Fruit
Astra House, August 23
Bad Fruit occupies that liminal space between psychological thriller and horror, beautifully written and incredibly disturbing. In this lushly poisonous tale, we follow a teenage girl on the cusp of freedom from her tyrannical mother. Things take a turn towards the supernatural when she gains access to intergenerational memories and begins to finally understand her family's strange behavior. Perfect for those who enjoyed Natsuo Kirino's underrated mishmash of thriller and body horror, Grotesque. –Molly Odintz, CrimeReads Senior Editor
Abdulrazak Gurnah, Afterlives
Riverhead Books, August 23
When Abdulrazak Gurnah won the Nobel Prize in 2021 for his "uncompromising and compassionate penetration of the effects of colonialism and the fates of the refugee in the gulf between cultures and continents," American readers rushed to purchase his books; they found very little to buy, as many were out of print, and publishers soon began racing to correct the problem. Now, Afterlives—which was published by Bloomsbury in the UK in 2020—is coming to the US via Riverhead.
Afterlives is a sweeping look at multiple generations of a family as they navigate the shifting political climate in east Africa (present-day Tanzania), beginning with the era of German colonization through World War II. We're introduced to Ilyas, who was kidnapped as a young boy and forced to serve with German forces, and his sister, Afiya, who, after Ilyas was taken and their parents died, lived with another family who abused her and forced her to work. When Ilyas comes back, he takes his sister to live in a nearby town, where she settles with friends as he voluntarily returns to the German army. It is in that town that Afiya encounters Hamza, reeling from his time serving with the same forces—the two of them fall in love and build a life together.
This is a look at the impossible decisions and violences that a community faces as the savage force of colonization rips through its social fabric; Gurnah's deep insight into history, and his attentive narrative eye, make this an engrossing, moving read. –Corinne Segal, senior editor
Emma Donoghue, Haven
Little Brown, August 23
Twenty-first century living got you down? Wish you could disappear, even for a few hours, into an older, simpler, purer way of life? Well, it doesn't get much purer than an extraordinarily inhospitable island off the west coast of Ireland, inhabited only by a massive colony of puffins and three severely under-resourced seventh century monks. In this brilliantly realized, utterly transporting new novel by Irish-Canadian author Emma Donoghue (Room, The Wonder), a pious traveling scholar-priest called Artt has a dream telling him to seek out a far-flung island, cut off from the sin and sloth of the modern world, on which to build a monastery. Taking with them minimal supplies ("God will provide") Artt and a pair of bewildered but loyal new disciples—the awkward-but-seaworthy teenager Trian and the battered, late-in-life convert Cormac—set out in a currach, with nothing but faith as their compass, to discover what we now know as Skellig Michael (where, if you recall, old, bearded Luke Skywalker lives in one of those interminable new Star Wars movies).
Donoghue's detailing of the island's rugged geography and the methodical subsistence work of its dogged new stewards is masterful, almost hypnotic, but it's the author's quietly devastating depiction of the conflict between faith and survival, obedience and self-preservation, that powers this extraordinary novel. –Dan Sheehan, Book Marks editor in chief