22 Books to Read During AAPI Heritage Month, Recommended by AAPI Writers – New York Magazine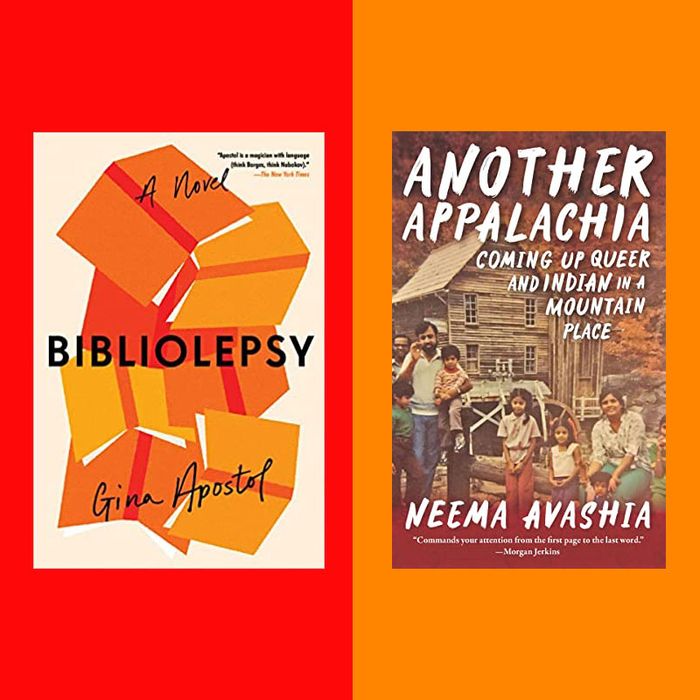 Photo-Illustration: The Strategist; Photos: Retailers
To celebrate Asian American and Pacific Islander Heritage Month, we asked AAPI writers to share the books (some of them award-winning) that have moved, inspired, and astonished them. Titles mentioned span genres including memoir, essay, and fiction and touch on topics such as the brutal legacy of comfort women, being a white-passing Filipino immigrant, and growing up queer and Desi in Appalachia. Many of these books explore identity and the multitude of joys and sorrows inherent in the Asian American experience. While some are crucial commentaries on identity, others don't make race their primary subject — as many authors of color have spoken out about wanting to tell stories that transcend this one facet of themselves.
Altogether, the writers' recommendations we've collected below reflect the wealth and diversity of AAPI experiences that this month strives to celebrate.
Recommended by C Pam Zhang

"Sarah Shun-lien Bynum's short stories are delicate marvels tucked within a labyrinth of twists and narrative turns," C Pam Zhang says of this title, which was named a best book of the year by the New York Public Library, Electric Literature, and PopMatters. The nine short stories in this collection demonstrate Bynum's impressive range (from humorous to sinister) and her ability to craft characters with rich inner lives. Zhang says the characters "inhabit this world — but through their eyes. The familiar grows livelier, stranger, spiked with magic. What a joy to step through that portal."
Recommended by Anelise Chen

Lisa Hsiao Chen's debut novel follows a woman caring for her dying stepfather while simultaneously trying to complete a project on the elusive Taiwanese artist Tehching Hsieh. Anelise Chen says the author "conjures the landscapes of consciousness so well" — raising meaningful questions about how we choose to spend our time between work and life.

In the nonfiction realm, Anelise Chen recommends Sabrina Imbler's upcoming collection of essays, My Life in Sea Creatures, which merges personal writing with natural history for a lyrical mediation on empathy and survival.

[Editor's note: This title is available for preorder now and will be released on December 8, 2022. Amazon UK lists its prices in pounds, so the price below is an approximation in U.S. dollars.]
Recommended by Sabrina Imbler

Sabrina Imbler recommends this poetry collection that "glimmers with the wonder of what it means to be 'a small body on a big planet.'" Natasha Rao's subjects include a stink bug, a tomato, and a constipated goldfish, which she uses as vehicles to question how some lives can be saved while others are discarded or forgotten. Imbler says this recipient of the 2021 APR/Honickman First Book Prize "invites us all to be moved by what might seem inconsequential."
Recommended by Natasha Rao

The last poem of Jane Wong's powerful collection asks, "are you / hungry, awake, astonished enough?" Natasha Rao says she didn't hesitate in responding in the affirmative to these questions after reading this thought-provoking book. Set in a takeout restaurant just one generation after the Great Chinese Famine, Wong's poems explore migration, colonization, and grief. "I especially loved the recurrence of food throughout," Rao says, "and the way Wong uses food to talk about family, history, and ghosts."
Recommended by Lisa Hsiao Chen

In the dark context of anti-Asian hate and violence that has increased dramatically in the past few years, Lisa Hsiao Chen says she has found comfort in The Curious Thing's investigations into desire, female rage, and beauty. Readers won't find any poems directly about racism: "It's all about the voice — contrarian, tensile, and, at times, ice-cold and unapologetically bitchy," Chen says. (Chen also recommends "Ghosts," by Vauhini Vara, which mingles questions about AI with processing the death of a loved one in an "unnerving and coruscatingly beautiful" essay.)
Recommended by Sandra Lim

"This is a booklover's fever dream," Sandra Lim says of Gina Apostol's debut novel, which won the Philippine National Book Award in 1997. Reissued by Soho Press in 2022, the story takes place against the backdrop of the brutal Marcos regime in the Philippines. The novel's commentary on books, sex, love, and political upheaval is "written with such verve and crackling intelligence" that it remains just as relevant (and moving) today as it was when it was first published. Poet Eric Gamalinda says it captures "an era that has since haunted many Filipino authors living today and shows the author's astonishing intelligence and talent for Nabokovian wordplay."

This observant novel about a romantic entanglement between a teenager and a librarian was shortlisted for the 2016 PEN/Robert W. Bingham Prize for Debut Fiction. Sandra Lim praises Jennifer Tseng's ability to navigate an incendiary affair with "emotional complexity about all forms of eros and longing."
Recommended by Vauhini Vara

If you love The Brothers Karamazov as much as Vauhini Vara does, you'll likely fall for this contemporary reimagining that she calls "a total page-turner." Instead of the story taking place in Russia, the Chao family lives in Wisconsin and runs a Chinese restaurant that comes under scrutiny when the patriarch is found dead. "I devoured it and felt it in my bones," Vara says. The mystery has a propulsive plot, and its suspense is enriched by memorable characters.

There's a jolt of recognition (and joy) when you come across a story that reflects your own marginalized experience, which Vauhini Vara says she felt while reading Neema Avashia's insightful memoir about growing up in West Virginia. Avashia's description of life as a queer Desi Appalachian woman touches on gun culture, religion, and beauty standards. "I'm glad this memoir exists," Vara says, "and I'm especially glad it's so good."
Recommended by Lan Samantha Chang

This book's title refers to the almost incomprehensible sadness of losing a child to suicide. Yiyun Li approaches the subject with precision and shows that "love transcends the laws of time and mortality," says Lan Samantha Chang of this "spare and heartbreaking" novel written after the tragedy occured as an imagined conversation between a mother and child. With her gift for storytelling, Li has created something "inimitable," says Chang. "It's one of the most brilliant works of fiction I have ever read."
Recommended by Jennifer Tseng

In this memoir, the discovery of a box of family letters helps E. J. Koh understand how her mother's story affects her own. Jennifer Tseng says she admires how the book diverges from the typical first-person narrative and instead "collects, salvages, and shares the stories of many" through translations that are largely left to speak for themselves. "Koh invites us to find magic and healing in the collective," Tseng says of the author's restraint, which ultimately contributes to her book's empathy and tenderness.
Recommended by E. J. Koh

E. J. Koh recommends a collection from a fellow poet and translator, whose arresting work explores gender, race, and violence. Emily Jungmin Yoon's unflinching voice pays special attention to comfort women, who are often overlooked by history even though their plight correlates directly with the legacy of violence against Asian women. The collection confronts shame and bears witness, which results in a deeply emotional reading experience. "Yoon's poetry book has left me in tears many times," Koh says.
Recommended by Emily Jungmin Yoon

The only translation to appear on this list, Unexpected Vanilla contains mouths licking, parting, kissing, and whispering. The Korean language allows for ambiguous gendering, which this collection takes advantage of to show "how delicious the language of desire and intimacy can be," says Emily Jungmin Yoon. Such dexterity with language is a tall order for a translator, but Yoon says Soje (formerly So J. Lee) is more than up to the task and "astutely brings out the wordplay and queer sexuality embedded in the source text."

[Editor's note: Tilted Axis Press lists its prices in British pounds, so the price below is an approximation in U.S. dollars.]
Recommended by Gina Apostol

"The reason it gives me pleasure to read Patrick Rosal's poems," says Gina Apostol, "is that they're so grounded in place and history." Rosal, the son of Filipino immigrants, writes about growing up in New Jersey while considering the "Filipino's place in America's story." Given the wide range of time it covers, the collection — including poems from Rosal's first four books dating back to 2003 — reads like a memoir, says Apostol.

Photo: Publisher

Gina Apostol says this incisive essay collection delivers "a powerful punch in white literary critics' solar plexus." Elaine Castillo's foray into nonfiction delves into the politics and ethics of reading and the notion of the "unexpected reader," whom Apostol describes as a person of color engaged with the culture of books but not visible to those who decide what gets published. Apostol praises the collection as "a corrective and a curative," noting that it's "humorous, insanely erudite, and so necessary now."
Recommended by Elaine Castillo

With a title that touches on Meredith Talusan's experience of being a white-passing Filipino immigrant, this memoir examines identity through the lenses of class, colorism, and gender. Elaine Castillo calls Talusan's voice "searingly exact and profoundly compassionate," as they interrogate the tension between the present self and the self that's always evolving.
Recommended by Neema Avashia

In stories of identity, not belonging is one of the most common tropes, but this tightly written short-story collection breathes new life into the idea. Neema Avashia notes that, while Geeta Kothari's characters span a range of identities, "They all seem to be asking questions about what it means to exist in spaces where they never quite feel like they fit." These stories cover a wide terrain: homecomings that don't go as planned, a man grappling with his ambivalence about his wife's successful career, and hiding one's identity from a bigoted boss. In the span of just a few pages, Kothari builds "full worlds and characters" that will stay with you long after you've finished reading.
Recommended by Patrick Rosal

Patrick Rosal recommends poet and Kundiman co-founder Joseph O. Legaspi's Threshold, which he calls "immersive as a novel and filled with the music and detail of a true poet." The title is a nod to in-between states like the fluidity of gender, which Legaspi captures with his "gifts of observation and fine scene-making."

A bonus second pick from Rosal is Amigo Warfare, by Eric Gamalinda. Rosal considers this collection of poems "prophetic" for its ability to "shrug off the fact of our mortality while capturing the totality of our inevitable end." While this remarkable book is out of print, you can request it from your local library.
Recommended by Eric Gamalinda

The title of this experimental poetry collection references the inventive approach Eileen R. Tabios took to write it. She created a database of her own work from her Murder, Death, Resurrection series and rearranged lines into brand-new poems. The refrain "I forgot" repeats throughout these humorous and wistful poems that Eric Gamalinda calls "an incantatory catalogue that is spiritually tethered to the body and the earth." Tabios's technique is unique and "startling — not just for the method but for the lines of breathtaking beauty resulting from it."
Recommended by Eileen R. Tabios

You'll find "some of the lushest sentences ever written" in this novel that Eileen R. Tabios says she loves more for the writing than the plot — though it takes place in a fascinating world that's approaching apocalypse. Three main characters (a writer, a photographer, and an old man) anchor this story that reveals how survival can bring out the best and worst in people. Tabios says Janice Lee's rhapsodic diction and muscular descriptions "freshen up the novel game."
Recommended by Janice Lee

"This is a book that penetrates and permeates," Janice Lee says of this look into the lives of three generations of a family affected by postcolonial violence and racism in Myanmar. A finalist for the 2022 PEN Open Book Award, the book is composed of fragmented vignettes that create a visual contrast between text and white space on the page. Rather than painting inherited wounds as irreparable trauma, it reminds readers "how we are affected and haunted by so much that can't be accessed," says Lee, while wrapping together "what is remembered, what is lost, and what is imagined."
The Strategist is designed to surface the most useful, expert recommendations for things to buy across the vast e-commerce landscape. Some of our latest conquests include the best acne treatments, rolling luggage, pillows for side sleepers, natural anxiety remedies, and bath towels. We update links when possible, but note that deals can expire and all prices are subject to change.