17 LGBTQ+ Books From 2022 – Best New LGBTQ+ Novels – Cosmopolitan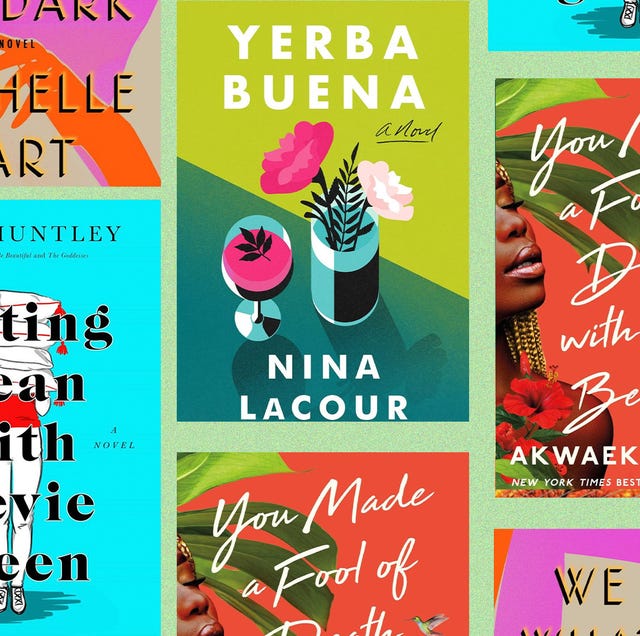 Courtesy
Sure, Pride Month is limited to 30 days in June, but IMO, the LGBTQ+ community can (and should) be celebrated all! damn! year! One great way to do that: Read more queer fiction. There were a TON of great novels written by and about LGBTQ+ folks published last year, but 2022 might have it beat already—and the year isn't even close to being over! The best LGBTQ+ books from 2022 so far include romances, allegories, family dramas, coming-of-age sagas, and a whole lot more, and if you're in need of a new read, then we suggest picking up one of these winning titles, stat.
JSYK, you don't need to be a member of the LGBTQ+ community yourself to relate to stories about gay, lesbian, bisexual, trans, or queer characters. Whether you're looking to become a better ally or just looking for a really freakin' good book, these new LGBTQ+ novels are a must-read for everyone. Go ahead and check out our recs, ahead, 'cause these reads are VERY worthy of your attention.
Advertisement – Continue Reading Below
1
Perpetual West by Mesha Maren
Release date: January 25
This gorgeous, expansive second novel from Mesha Maren revolves around young married couple, Alex and Elana, two academics who move from their small town in Virginia to El Paso, Texas. There, Alex connects to his Mexican roots…as well as a lucha libre fighter named Mateo, with whom he secretly falls in love before mysteriously disappearing. This one will keep you guessing (but that's what makes it so fun).
2
Getting Clean with Stevie Green by Swan Huntley
Release date: February 1
This darkly funny novel follows the titular Stevie Green, who—after years of binge drinking and sleeping with strangers—decides she's ready to Get Clean™ and start her own decluttering business. But no matter how hard she tries, she can't seem to outrun her dark past…or her complicated feelings for her ex-BFF. To quote Marie Kondo: "I love mess."
3
The Boy with a Bird in His Chest by Emme Lund
Release date: February 15
Emme Lund's magical, allegorical debut is all about Owen, a boy who spends his life hidden away due to the chatty bird named Gail living in his chest. But when he's forced to flee home to live with his uncle and cousin, he finds a family who not only accepts the bird in his chest, but embraces every part of him fully. There, Owen learns how to live fully and openly, and ya, you'll probs shed some happy tears by the end.
4
Tripping Arcadia by Kit Mayquist
Release date: February 22
Kit Mayquist's gothic fever dream of a debut follows med school dropout Lena who—out of desperation—accepts a job working for one of Boston's most elite families…despite the sketchy, vague job description. Spoiler alert: Things take an incredibly dark turn, especially after Lena realizes the family is responsible for her father losing his job. Come for the revenge plot, stay for the budding queer romance.
5
The World Cannot Give by Tara Isabella Burton
Release date: March 8
Tara Isabella Burton's second novel takes place at a prestigious boarding school in Maine, following impressionable new student Laura and the twisty relationship she develops with the school's chapel choir president, the devout and deeply neurotic Virginia. If you love Donna Tartt, then The World Cannot Give is a MUST-read.
6
The Town of Babylon by Alejandro Varela
Release date: March 22
Alejandro Varela's debut novel revolves around Andrés, a professor who returns to his hometown after his husband cheats. Once there, he finds himself back in the presence of his immigrant parents, his high school friends, his old bad habits, and his first love. It's nostalgic, it's moving, and it may just convince you to attend your next high school reunion.
7
We Do What We Do in the Dark by Michelle Hart
Release date: May 3
In Michelle Hart's suuuper unsettling debut, a college freshman still reeling from her mom's death begins an affair with an older, married professor—and even years later, she finds that the secretive, isolating relationship has shaped the way she interacts with the world. Anyone who's ever lost themselves in a relationship: This is for you.
8
First Time for Everything by Henry Fry
Release date: May 10
In Henry Fry's LOL-worthy debut, a struggling journalist living in London discovers that his longtime boyfriend doesn't actually believe in monogamy, which compels him to move in with his childhood friend—who's a nonbinary artist—and their colorful group of friends. Having upended his life, Danny begins to question everything he once knew about his desires, his sexuality, and what he *actually* wants out of life.
9
All the Things We Don't Talk About by Amy Feltman
Release date: May 24
In Amy Feltman's second novel, a neurodivergent single father and his nonbinary teen find their routine turned upside down when Morgan's mysterious, magnetic mother—who left them years earlier—suddenly reappears in their life after being dumped by her girlfriend. Your typical modern family drama has NOTHING on this big-hearted novel.
10
You Made a Fool of Death with Your Beauty by Akwaeke Emezi
Release date: May 24
Legendary author Akwaeke Emezi's latest novel is an achingly tender romance following a young bisexual artist who—five years after losing the love of her life in an accident—decides she's ready to get back into the dating scene. However, her new relationship is made complicated by the fact that she can't stop thinking about her boyfriend's dad. Enter: literally all the spice and drama.
11
Yerba Buena by Nina LaCour
Release date: May 31
In YA author Nina LaCour's first adult novel, a teen runaway-turned-successful LA bartender and a florist in a messy affair have a chance meeting, and their connection is immediate. Unfortch, it seems as though the world—and their pasts—are destined to keep them apart. Get ready for this one to break your heart…multiple times.
12
Just By Looking at Him by Ryan O'Connell
Release date: June 7
In actor Ryan O'Connell's fiction debut, he tells the story of a successful TV writer who seems to have it all together…save for his drinking problem, cheating addiction, and cerebral palsy. Eventually, Elliott decides it's high time to redeem himself and face his demons, though that is easier said than done. Just By Looking at Him is just as heartfelt and hilarious as Netflix's Special (which, if you haven't watched yet, you really should).
13
Nuclear Family by Joseph Han
Release date: June 7
Set in the months leading up to the 2018 nuclear missile false alarm in Hawaii, Joseph Han's gorgeous debut follows the story of the Cho family, who find their restaurant business in trouble after a viral video shows the family's son trying—and failing—to cross the demilitarized zone into North Korea. The Chos must then confront their family's dysfunction, and if you love queerness, ghosts, and Guy Fieri, then you've gotta give this a read.
14
So Happy for You by Celia Laskey
Release date: June 7
Campy, eerie, and unexpectedly very funny, Celia Laskey's second novel follows a queer academic who's asked to be her bestie's maid of honor and reluctantly accepts. And as the wedding weekend approaches, Robin's reluctance only continues to grow…as does her suspicion that everyone in the bridal party is out to get her, including the bride herself.
15
Greenland by David Santos Donaldson
Release date: June 7
David Santos Donaldson's debut is a quirky novel-within-a-novel following a young queer writer in Brooklyn as he attempts to finish his masterpiece—which tells the story of Mohammed el Adl, the young Egyptian lover of British author E. M. Forster—before his publisher's deadline. It's highly unique and full of urgency (in more ways than one).
16
Island Time by Georgia Clark
Release date: June 14
Prolific author Georgia Clark's latest queer romance is set on an island off the coast of Queensland, following a pair of married women and the volcanic eruption that leaves them stranded in paradise with their two *VERY* different families. Like all of Clark's novels, Island Time is deeply funny and chock-full of delicious drama.
17
Body Grammar by Jules Ohman
Release date: June 14
Jules Ohman's deeply moving debut is all about Lou, an androgynous high-fashion model with PTSD, tons of self-doubt, and a lingering crush on her close friend Ivy, who Lou left behind in Portland when she moved to New York. If you don't find yourself rooting for Lou and Ivy all the way through, then I don't think we can be friends, tbh.
This content is created and maintained by a third party, and imported onto this page to help users provide their email addresses. You may be able to find more information about this and similar content at piano.io
Advertisement – Continue Reading Below